Vapues Travel have been working with the Travel Trade for over 20 years, providing high quality services and innovative products for clients from all over the world. We offer unbeatable ground support, in-depth local knowledge, competitive rates and fast, detailed travel proposals, so you can feel confident that your Nicaragua and Panama bookings are in safe hands.
Our dedicated team of Product, Sales, Marketing and Operations specialists will be on hand to help you deliver reliable and unforgettable travel experiences for your clients. We primarily specialize in FIT travel, catering for a range of interests, budgets, group sizes and vacation types, from luxury honeymoons to jungle expeditions and family escapes. With an extensive product range covering both popular and off-the-beaten path destinations, along with an attention to those little details which can make or break a vacation, we aim to provide itineraries which truly stand out from the crowd.
At Vapues Travel we believe that open, honest communication is the bedrock of any partnership, and we'll always welcome the chance to talk with you about how we can work together. Please feel free to get in touch!
You can also sign up for our regular newsletter, and take part in hosted webinars to help your team learn about these fascinating destinations.
As the world slowly begins to recover and adjust to the effects of Covid-19, we'll be ensuring that sensible measures are in place to minimize any risk for our travelers. Please get in touch with our team for further information on how we plan to help you travel safely.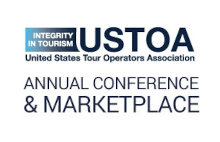 Los Angeles, CA - United States

2 - 6 december, 2023